Before You Get Started:
Online Appointments can be made up until 11:59pm the day before. Not all services can be booked online. We DO take appointments the Day of the Appointment – Just CALL us!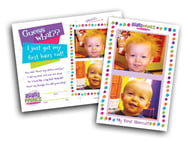 First Haircut Ever? YES – you may book our First Haircut Package online – we allow XTRA time for an XTRA special Occasion! Includes an 8x10 Certificate with Before/After Certificate, Lock of Hair, & an additional 5x7 frame-able Certificate for an XTRA person!
First Haircut at Shear Madness? YES – You may book online as well! If you have any special needs, there is a place for you to tell us!
Daddy & Me Package? YES – And DAD gets a discount on his! Just book both separately as individuals and we will add the discount at checkout.
Ear Piercing? YES – This is a 30 minute service, which includes a keepsake teddy bear, cleaning gel and certificate, all for the price of the earrings! Please expect a call or email with a few questions so we can make this the best experience possible for your child.
Diva Days? YES – For that special girl! Fun Updo, Sparkly Makeup, Nails Painted, Tiara OR Glitter Tattoo.
Birthday Parties? While we Do Birthday Parties – to schedule please CALL us! Think of a group all getting a Diva Day – ADD in Karaoke, Glitter Tattoos & Tiaras, Headband Party Favor & Keepsake Party Pic!
More Services Available...
Cancellation Policy: Due to unannounced cancellations, we request that you cancel at least 2 hours before a scheduled appointment. Any cancellations less than 2 hours will be charged a $5 cancellation fee per child. This gives us the opportunity to fill our days. You may cancel by phone or online. Thank you.
IF YOU HAVE TROUBLE:
Can't get the time you would like? CALL us! Sometimes not all available times show up online.
If your

EMAIL

Doesn't Match:
CALL us! Once this is fixed it won't be a problem again!
If your
NAME

doesn't match:
You may have enrolled your child under a nickname or a full name – just try again.
There may be a duplicate name in our system. Unfortunately, we can only have one child per name in our system – but we DO have a work around – please CALL us for your first time and we will help you through it!
If you know there is s duplicate name – Enter your child's name, a comma, then the middle initial - ex: John, J
We may have your child's name spelled incorrectly in our system – if so, be sure to CALL us and we will get it fixed!
If ALL else fails call 800-682-2998 - if after hours leave a message with your name, your child's name and your issue in detail and they will get back to you.