Working with kids, especially when it comes to their hair, can be a challenge! However, at Shear Madness Haircuts for Kids we have SO much fun! All of our wonderful stylists and staff go through specialized training before working in one of our salons. Kids will have the time of their lives sitting in one of our fun cars or playing video games while we snip and style their hair. Not only do we give kids awesome haircuts, but we have tons of cool unique kids retail too! The experience keeps our loyal customers coming back again and again.
So.... we wanted to highlight some of our most popular salon services for kids. From haircuts to birthday parties, count on Shear Madness to give you a whirlwind of a good time!
Madtastic Manes
Popular hairstyles for kids are our specialty! If you haven't already, visit our online gallery of kids hairstyles here! For a VERY reasonable price we will wash, cut & style your childs hair until they are looking MOST fabulous! Whether its a funky trendy cut or something more tame, Shear Madness has the Trump on tresses! Call to book your appointment today at one of our salon locations!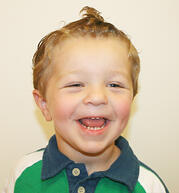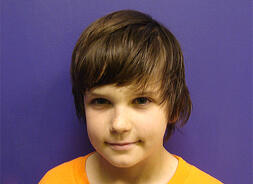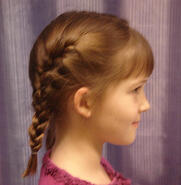 Mini-Mani, Up Do & Dress Up Spa Parties!
Glamour and glitz is what you'll get when you plan a party at Shear Madness! The party concept by Shear Madness involves a stage, a runway, lots of awesome costumes, and primping and pampering by our own darling Pink Starlets. Girls get a "Backstage Pass", which gives them full access to our behind-the-scenes wardrobe department where they will create the perfect sartorial ensemble. Next, the up-and-comers will sit back and relax while the Pink Starlets hover over them, creating fabulous up-doo's, applying glamorous make-up, and polishing fingernails. After a few more finishing touches, VOILA! The girls hit the stage for a funky, fun fashion show and whatever else they might be inspired to do during their shot at fame and glory! Dancing, singing, or just struttin' their stuff, the girls are sure to have an awesome experience they will remember long after the party is over.
In addition to haircuts and parties we offer a babys first haircut package, fantastic girl updos, mini manicures and pedicures for your little darlings and a retail boutique that can't be beat!
If you've never given us a try perhaps like us on facebook and enter our Free Haircut Friday contest (every Friday) One winner is chosen each week to recieve one free haircut at a location of their choice.
Interested in opening your own Shear Madness??
To contact Shear Madness Franchising call 1-888-98-GONE MAD or fill out a short form online.
Thanks for looking! We're having a great day Shear Madness, hope you have one too!