YES! Spring is here and we're having a blast! Here at Shear Madness Haircuts for Kids, we hope you are having an absolutely amazing April too! It's hard not to smile with warmer temperatures, flowers just starting to grow, longer days and much more! And things are certainly heating up with a lot of awesome events going on this month at your local Shear Madness store! Don't miss out - read all about it in this months very cool Madtropolitan Mouthpiece!

Introducing Shear Madness Super Power Bands! Because every child matters at Shear Madness, we are excited to introduce the Shear Madness Super Power Bands to help build the confidence and self-image of kids! Each band has a positive statement that will remind them just how important they are. Receive a different Super Power Band each time your child comes in and gets a haircut! Collect them all!

Donations for your local Autism Organization! During the month of April, If you make an appointment between Noon and 3pm (Monday through Friday only), we'll donate $1 to our your local autism organization. Plus, if you buy a retail item, then 10% of your purchase will also be donated to your local autism support group (with coupon, which can be found on our coupon page, or in the Coupon section below).
National Autism Month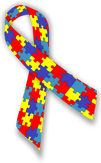 The Autism Society of America: Join Shear Madness Haircuts for Kids in recognizing the 2016 National Autism Awareness Month! According to the Autism Society, "National Autism Awareness Month represents an excellent opportunity to promote autism awareness, autism acceptance and to draw attention to the tens of thousands facing an autism diagnosis each year...Nearly a quarter century ago, the Autism Society launched a nationwide effort to promote autism awareness, inclusion and self-determination for all, and assure that each person with ASD is provided the opportunity to achieve the highest possible quality of life."
Ready for a New Challenge?

After spending time working in the corporate realm, inspired professionals will sometimes find that they're ready for a new challenge! Through the careful research of the many different options available to them, many of these career shifters are choosing franchising. If you are someone who might be interested in learning more about the many great business opportunities available with Shear Madness Franchising, then be sure to check out Franchise Opportunities to get started!
Social Media and Coupons!

April Shear Madness Fun all month long! We have a lot of fun on social media through our Free Haircut Friday contests, funny jokes, awesome customer feedback and more - and it's all happening right now on our fantastic Facebook page! Plus, if you're looking for even more Shear Madness, why not check out our madtastic updates on our Franchise Blog, Instagram, Google+, Pinterest and Twitter?

Great Coupons! Chase away those winter-time blues, and throw open the windows to some sun-shiney happiness from Shear Madness! And as a bonus, this month we've got some great offers available on our coupon page! Whether it's shopping for an upcoming birthday, special occasion or just because you're in a good mood - you're sure to find that great deal you've been waiting for at Shear Madness Haircuts for Kids!
Amazing Kids Crafts

Spring-time Crafts for Kids: Put an extra spring in your step with some fun crafts for kids (and adults too)! Check out our cool Crafts for Kids section on Pinterest, and learn how to shake things up with your own hand-made maracas, or learn how to craft an eye-catching paper hot-air balloon! Also check out how to make painted garden rocks, beautiful raindrop suncatchers, creative garden windchimes, clothespin dragonflies and spring time tree crafts (like the cute cotton ball tree pictured at left). Have fun, and have a great April!
Shear Madness Haircuts for Kids: Where Every Child Matters!