Coupons and November Special Sales!

Great November Coupons: If you're into saving a little cash on that must-have item you've had your eye on at your local Shear Madness, you'll want to check out our coupon page. Whether it's shopping for a Christmas Party or a Birthday, you're sure to find that great deal you've been waiting for!
Toys for Tots: Did you know that during the month of November, if you spend $50 in retail - you'll receive 40% off a Toys for Tots donation? It's a great way to help out kids in need, and save a little money too.

Nail Polish, Pens and Accessories: Right now, we have a pretty awesome special on our Nail Polish, Pens and Accessories. What is it you ask? How about a "buy 3, get 1 free" sale? Wow! It's like Christmas came a little early this year!
Gift Certificate Special: With the season of giving right around the corner, we're offering a little gift of our own. It's a FREE $5 gift voucher with any gift certificate purchase of $25 or more. Which means you can give more - and save more too!
Thanksgiving and Black Friday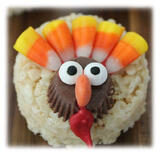 Thanksgiving: Don't forget that your local Shear Madness Haircuts for Kids will be closed on Thanksgiving Day (Thursday). But don't be sad...we'll be back on Friday and ready for all your awesome haircutting needs - along with funtastical toys and madtastic accessories, parties, and much, much more! And if you need a little help getting into the Thanksgiving spirit, how about checking out our Crafts for Kids section on Pinterest. Learn how to make fun turkey cookies, paper pumpkins and more! From all of your friends at Shear Madness Haircuts for Kids, we wish you a Happy Thanksgiving!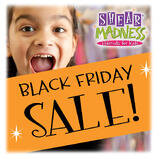 Black Friday Sales at Shear Madness! You won't want to miss out on some of the most awesome specials in town when the most Madtastic Shopping event of the year arrives at Shear Madness Haircuts for Kids! Just be sure to keep an eye on that e-mail inbox as we will be sending you the details SOON on these special savings, and then come by on Black Friday to experience this fantastic sale - no camping necessary! Want more information? Click here for a list of locations and contact info.
November News at Shear Madness!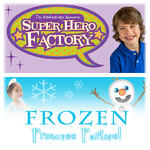 NEW! Frozen Princess Parties, and Super Hero Parties! We recently rocked social media with the exciting unveiling of our Frozen Princess, and Super Hero Parties! And when you throw in our extremely popular Spa Parties too, Shear Madness is one of the most AWESOME places in town when it comes to hosting your child's special occassion. Not only are these themed parties a big hit with kids, but they're sure to create a special memory for years to come. To find out how to get your party started, click here for a list of locations and contact information!

Blogs and more on Social Media: At Shear Madness HQ, we've been busy creating informative articles on franchising and how to achieve business success. Interested? Check them out at our Franchise Blog. You'll also want to keep following our Facebook site, as we love sharing the good times with Free Haircut Friday events, important news, jokes for kids and much more! We're also on Instagram and Twitter too. And of course, you'll want to check out some of our favorite Shear Madness pins this month on Pinterest!
Franchising Opportunities

Are you or someone you know interested in opening a Shear Madness? Or maybe you have a few questions about what a franchise is, and what makes owning Shear Madness Franchise so special? Well, now is the time to find out more information. Check out the many helpful resources on our franchise website by clicking: Franchise Opportunities
We're having a great day at Shear Madness, you have one too!