Coupons and December Special Sales!

Great Christmas Coupons: Tis the season for giving, and if you're into saving a little cash on that must-have item you've been wanting to buy as a gift, you'll want to check out our coupon page. Whether it's shopping for a Christmas Party or Christmas Day, you're sure to find that great deal you've been waiting for!
Large Douglas Purses: Our Large Douglas Purses make GREAT gifts for a daughter or granddaughter, and are now 20% off. These cute purses come in animal shapes and in various colors too, so you'll want to be sure to come by and check them out!
Gift Certificate Special: With the season of giving right around the corner, we're offering a little gift of our own. It's a FREE $5 gift voucher with any gift certificate purchase of $25 or more. Which means you can give more - and save more too!
Christmas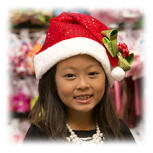 Christmas: The Christmas season is upon us! And while you're sipping egg-nog with your family and listening to Bing Crosby, don't forget that Shear Madness Haircuts for Kids will be closed on Christmas Day (Thursday). But we'll be back on Friday and ready for all your awesome post-Christmas haircutting needs! In the meantime, if you need a little help getting into the Christmas spirit, how about checking out our Crafts for Kids section on Pinterest. Learn how to make tea light Christmas ornaments, popsicle stick crafts, and pinecone Christmas Trees! From all of your friends at Shear Madness Haircuts for Kids, we wish you a very Merry Christmas! (P.S. Because it's the busy season, don't forget to call in and make an appointment!)

Toys for Tots at Shear Madness! Your local Shear Madness is now collecting your donations for Toys for Tots. The mission of the Toys for Tots Program is to collect new, unwrapped toys during October, November and December each year, and distribute those toys as Christmas gifts to less fortunate children in the community in which the campaign is conducted. DEADLINE for toy collections is December 12. Want more information? Click here for a list of locations and contact info.
December News at Shear Madness!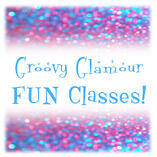 Groovy Glamour Winter Break FUN Classes Begin! Would you like to learn more on how to braid hair, and care for and paint your nails in cool ways? If so, our Groovy Glamour Winter Break Fun classes might be just the thing! These classes are not only designed to be fun - but also an awesome way to learn from the professionals on how to start the new year looking GREAT! To find out more details on the Groovy Glamour Winter Break Fun Classes, click here for a list of locations and contact information! ALSO, don't forget about our amazing SuperHero and Frozen Princess themed Parties!

30,000 Likes on Facebook! We recently hit 30,000 Likes on on Facebook, and we'd like to say a big THANK YOU to all our awesome friends who have helped us share the fun with Free Haircut Friday events, madtastic announcements, kids jokes and more. You all are GREAT! And if you want more Shear Madness, why not check out our Franchise Blog, Instagram, Google+ and Twitter! And of course, you'll want to take a look at some of our favorite Shear Madness pins this month on Pinterest!
A Gift that can Keep on Giving!

Are you or someone you know interested in opening a Shear Madness? Or maybe you have a few questions about what a franchise is, and what makes owning a Shear Madness Franchise so special? Well, now is the time to find out more information. Check out the many helpful resources on our franchise website by clicking: Franchise Opportunities
We're having a great day at Shear Madness, you have one too!