March Fun and Special Sales!

FREE DIY Nail Stations! If you're looking for a memorable activity to do with your kids, why not come out to your local Shear Madness Haircuts for Kids and check out our DIY Nail Stations set up in celebration of St. Patrick's Day? This awesome event will take place March 16th and 17th (Monday and Tuesday), so be sure to get it on your calendar. It's sure to be a lot of FUN!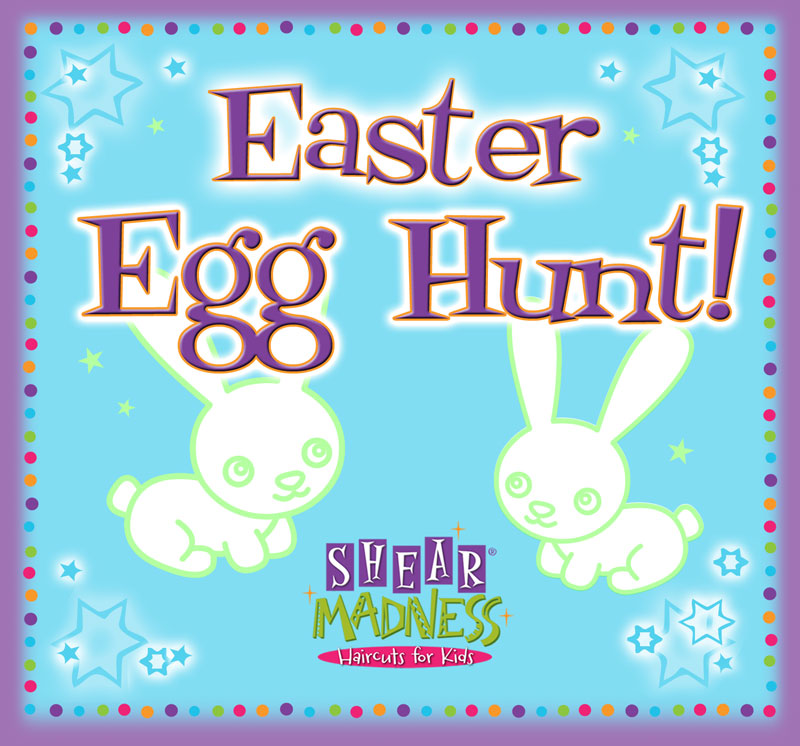 Easter Eggs and maybe a FREE HAIRCUT! It's hard to imagine with the colder temperatures right now, but Easter will be here April 5th! Starting in March, and running until Easter Sunday, each child can "hunt" for a MadTastic Easter egg in our store! Each will contain a fantastic coupon for discounts or a Free Haircut or candy - its a surprise! Come and Hunt for yours now!

March Specials! Maybe it's the longer days, or the feeling that winter is almost over. Either way, here at Shear Madness Haircuts for Kids we're warming things up with awesome specials on manicures, pedicures and more! You'll definately want to check in with your local store to see what's going on. And don't forget our always exciting selection of toys, jewelry, bows, hair care products and more!
National Girl Scouts Week

Girl Scouts: Did you know that the 2nd week of March is National Girl Scout Week? According to the Girl Scouts website, "In Girl Scouts, girls discover the fun, friendship, and power of girls together. Through a myriad of enriching experiences, such as extraordinary field trips, sports skill-building clinics, community service projects, cultural exchanges, and environmental stewardships, girls grow courageous and strong." Shear Madness Haircuts for Kids recognizes the valuable contributions of the Girl Scouts!
Looking for Your Pot Of Gold?

Right now, we're looking for qualified franchisees who might like to open a Shear Madness Haircuts for Kids in Tulsa, Oklahoma City, Cedar Rapids, Lincoln Nebraska and more! Interested? Check out some of our new resources available through our franchise website. From a great blog discussing the many aspects of franchising, to free downloads and more, we invite you to check out our franchise website by clicking: Franchise Opportunities
Social Media and Coupons!

March Shear Madness Fun all month long! You just might feel a little lucky when you discover our free Haircut Fridays, funny jokes, awesome customer feedback and more - and it's all happening right now at our rockin' Facebook page! And if you want more Shear Madness, why not check out our constantly updated Franchise Blog, Instagram, Google+ and Twitter? And of course, don't miss out on some of our favorite Shear Madness pins this month on Pinterest!

Great Coupons! Are you looking for that pot of gold at the end of the rainbow? If so, then you're sure to appreciate some of the "golden" offers available on our coupon page! Whether it's shopping for a St. Patrick's Day celebration, an upcoming birthday, or other special occasion - you're sure to find that Madtastic deal you've been waiting for at Shear Madness Haircuts for Kids!
St. Patty's Day Crafts for Kids

St. Patty's Day Crafts for Kids: Put a little luck o' the Irish in your March by celebrating St. Patrick's Day with some fun crafts! Check out our cool Crafts for Kids section on Pinterest, and learn how to make Shamrock hats out of paper plates, cute paper shamrock ornaments, a pot of gold at the end of the rainbow party favor - and much more! Have fun, and have a great March!
We're having a great day at Shear Madness, you have one too!