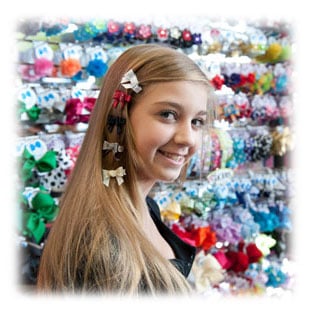 The Amazing Semi-Annual Bow-Out Sale! Be sure to stop by your local Shear Madness Haircuts for Kids, as we have an awesome selection of hairbows - many of which are now on sale (at participating locations)! In fact, we have so many hair bows and accessories to choose from, that it's sure to be an experience you'll want to come back for again and again! And best of all, right now all of our beautiful Christmas Bows are on Clearance!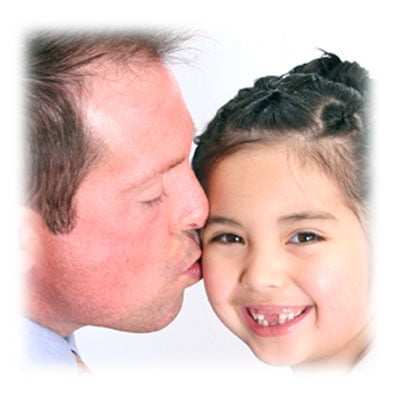 Daddy Daughter Valentine's Makeover Special! Treat your daughter to a special date! Shear Madness offers a special package 1/15 - 2/29/16 only (at participating locations)! A Diva Day (fun hairdo, mini manicure & sparkly makeup), Frameable Picture, & a Keepsake Ring - all for only $29.95! Add a Haircut for Dad for only $10! Call to schedule your appointment now!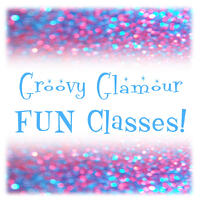 Spring Break Glamour Classes! Don't miss out! Are you ready to learn how to create some really cool hairstyles and impress your friends with your great glamour know-how? If so, be sure to keep an eye out for more details coming soon on these cool classes being offered by your local Shear Madness Haircuts for Kids! It's going to be FUN!

Great Savings in January! Do you have a case of the after Christmas blues? If so, our coupons for the month of January (at participating locations) might help bring a smile to your face! For example, how does 10% off any purse, wallet or backpack sound? Or maybe a FREE glitter tattoo with haircut monday through friday? Find these special coupons and other great deals over on our coupon page!
January News at Shear Madness!
Albuquerque Best of the City 2015! We're proud to share that Albuquerque The Magazine readers voted the Albuquerque Shear Madness Haircuts for Kids location as Best of the City for 2015! Congratulations to owner Michelle Vick and her great staff! Michelle notes that, "We really work at great customer service and creating an awesome experience for parents and children alike, and I'm proud of how hard my stylists work at building up personal relationships with their customers. I'm also really thankful for how loyal our customers are!" Click here to visit the web site for the Albuquerque Shear Madness Haircuts for Kids.

Rockin' around the Clock on Social Media! If you'd like to keep up with the fun at Shear Madness Haircuts for Kids in the coming year, why not check out our Facebook page? Not only do we share a Free Haircut Friday each week, but we also post funny jokes, sales and specials, great photos, customer feedback and more! And if you want more Shear Madness, why not check out our Franchise Blog, Instagram, Google+ and Twitter! And of course, you'll want to take a look at some of our favorite Shear Madness pins this month on Pinterest!
Start 2016 with a Franchising Opportunity!

Shear Madness Haircuts for Kids is growing, and NOW is the time to learn more about franchising! If you've ever found yourself curious about opening a Shear Madness in your city, you might want to check out some of our new resources available through our franchise website. From a great blog discussing the many aspects of franchising, to free downloads and more, we invite you to check out our franchise website by clicking: Franchise Opportunities
Kid-friendly Crafts for the New Year!

Get Crafty in 2016! Gather the kids around, and start 2016 with some fun kids crafts! Check out our great Crafts for Kids section on Pinterest, and learn how to make a safe sparkler out of shiny paper, as well as a Wishing Tree for the New Year, homemade party poppers, New Year's Eve Party Ideas, a countdown clock, a New Year's color sheet and a kid-friendly New Year's Resolution sheet! From all of your friends at Shear Madness Haircuts for Kids, we wish you a very happy New Year!
Shear Madness Haircuts for Kids: Where Every Child Matters!