$26.95 Daddy & Me Haircut Packages! In honor of all those great Fathers our there, during the month of June we're offering the really awesome Daddy and Me Haircuts Package for the super special price of $26.95. That's a savings of up to $5! Wow! Plus, we're also offering $12.95 Buzzcuts for Boys! You can rock the Buzzcut Monday through Friday, from 1-3 pm! Pre-book 24 hours in advance to get this special price. Both specials June only (and at participating locations)!
Model Hairstyle Photo Shoot!

Have your child on the Shear Madness website! On June 22 and 23rd (Wed-Thurs) we'll be taking pictures in our stores (with parental permission of course) of kids and their rockin' new hairstyle! We're hoping to be able to use these photos for the hairstyle section of our website. It'll be a ton of fun, and a great way to be a "Shear Madness Star"! Don't miss out! For more details, be sure to contact your local store by clicking here.

Braids, Braids and More Braids!

Braiding Classes! Are you a dad looking for a fun way to create a special memory with your daughter? Or are you a mom or best friend who would love to learn how to make some fun braids? If so Shear Madness Haircuts for Kids has just the thing! For only $25, you'll have a great time learning some cool braids! Plus, you'll get 10% off retail purchases the day of (at participating locations)! If you have any questions or would like to find out more details, click here for our awesome locations page.
Our Exciting Shear Madness Blog!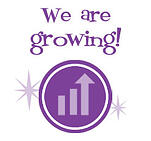 Nope, we're not kidding - our Shear Madness Blog could be one of the most amazing resources out there for professionals who are looking for helpful business tips and more! Click here to check it out. We're always working hard to share our many great resources on marketing strategies and business growth so that our franchisees will have the tools to succeed! If you are interested in our other free resources for businesses, or would like to learn more about how to become a successful owner of your own franchise business, please click "franchise opportunities" or call 1-888-98 GONE MAD!
Social Media Fun & Coupons!

Smile each day with Shear Madness Haircuts for Kids! Can't get enough of the Shear Madness experience? Check us out on our fantastic Facebook and Twitter pages! We share a lot of funny kids jokes, great photos, information about upcoming contests, crafts for kids and MUCH more! And don't forget, a lot of cool stuff can also be found on our Franchise Blog, Instagram, Google+ and Pinterest!

These June Coupons are COOL! Stay cool this summer with Shear Madness Haircuts for Kids always awesome coupon page! This month we have some especially great deals that you won't want to miss out on (at participating locations). For example, Buy 2 bows (any brand) and get the 3rd bow of equal or lesser value for 50% off! Wow! You'll find this exciting deal and other great savings right here!
Boredom-busting Kids Crafts!

School is out, so let's get creative! What's that? Your kids just got out of school and are ALREADY saying they're bored? Well, why not check out some of the cool Crafts for Kids we have on Pinterest? Learn how to make a super cute grass-growing house made out of sponges (as pictured at left), a clothespin airplane, a beautiful DIY fairy garden, fun paper bag monsters, water bottle wind spirals, popsickle stick super heroes, tic-tac-toe rocks, some really creative toilet paper tube fireworks, magic bottles and awesome bow-tie noodle butterflies! Have fun!
Shear Madness Haircuts for Kids - Where Every Child Matters!