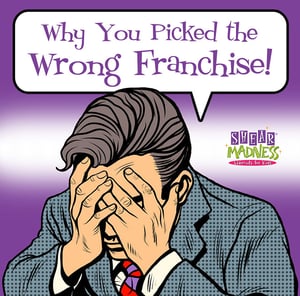 I was floored recently when I talked to a friend of mine about the franchise she bought. You see this wasn't what I would call your "typical" franchisee. Jane (as I will call her for the sake of this blog) has been in the franchise consulting business for 25 years. She has trained and taught both franchisees and franchisors about what to look for in a franchise, how to run a successful franchise business and what makes franchisees successful.
After years of consulting and teaching, Jane had decided about a year ago to buy into a franchise. Unfortunately, it failed after less than a year. With all of her expertise, all of her knowledge and all of her coaching, she forgot to ask herself one of the most important questions, "Can I see myself in this business?" People tend to look at franchises by how much money they can make and the cost of the franchise without ever stopping to look at what their day-to-day lives will look like.
Most of us are creatures of habit. We pretty much follow the same daily routines like planning vacations in advance, or trying to schedule our lives the best we can. As humans we get into our "comfort zones". The problem is that when you become a franchise owner, your comfort zone becomes disrupted. That's what happened to Jane. She told me she was surprised at how hard it was to manage the people and how much time she spent working on her business.
When Jane went from consulting to ownership, she experienced "
where the rubber meets the road"
if you will. Her comfort zone was disrupted, and the very things she had taught for 25 years she could't apply to herself.
Now, try to picture what
your
day will look like in the franchise that you are considering. Call existing franchisees, as they are your best source and can give you an accurate assessment. And don't forget to ask yourself, "can I see myself in this business?"
The Shear Madness Franchise Advantage!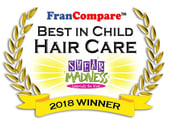 Shear Madness Franchising franchises Shear Madness Haircuts for Kids salons. We have worked with franchise stores in providing franchisee support (in order to encourage continual growth and business success), and have sometimes seen the unexpected happen! When it does, we help by identifying and helping with challengean help prevent these events as well. As many franchise owners may not have opened a business before, having someone who can advise them is a significant advantage of franchise ownership!
Are you interested in learning how YOU can join the Shear Madness Haircuts for Kids family and run your own successful small business? We are one of the fastest growing kids hair salons in the industry today! If you would like to learn more about this franchise opportunity or small business marketing, great marketing strategies, resources for small businesses, franchise success, how to grow your small business or how to become a successful owner of your own kids hair salon franchise business, please click below or call 1-888-98 GONE MAD!
Would you like to sign up for our Monthly newsletter? If so, click HERE!