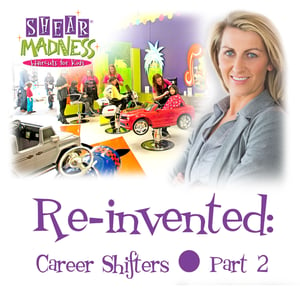 A couple of years ago someone I knew attended a seminar at Johnson County Community College in Overland Park, Kansas. The students had the privilege of meeting Dr. Pankaj Ghemawat , a Harvard professor of over 30 years. Dr. Ghemawat received his Bachelor's degree in Applied Mathematics and his Ph.D. in Business Economics from Harvard University from which he entered at the age of 16, was accepted to the Harvard Business Ph.D. program at age 19, and graduated three years later. Ghemawat has also been the Anselmo Rubiralta Professor of Global Strategy at IESE Business School in Barcelona since 2006.
At this particular evening however, Dr. Ghemawat talked about globalization & the growing need for higher education. He explained how different cultures are experiencing economical shifts and how globalization is playing such a key role in our futures as countries, businesses, families, & individuals. Globalization can be described as '…a widening, deepening, and speeding up of worldwide interconnectedness in all aspects of contemporary social life, from the cultural to the criminal, the financial to the spiritual' (Held and McGrew 1999: 2)
Gone almost are the days when people had a specific set of skills their job required and they performed them with little variation over a long period of time. Today's technology, global commerce, and increasing energy demands have pushed individuals to possess more skills, be more flexible, and somehow manuever a smaller carbon footprint all simultaneously. These shifts can seem overwhelming and exhausting, especially to a student who may or may not know what color shirt they have on, much less what their career path is. So what advice is there for people starting a new career or RE-Inventing one they thought they had?
Career Change Advice: After any economic crisis, many people expect to bounce back - against competition, consumption, and change. How though? What does one do when RE-INVENTING a career or life for that matter, after the game is well underway? It's recommended you start by taking a thorough inventory of your professional skills & accomplishments. By making a list of ALL the things you are great at and why you have an essential tool for success. If there are skills you wish to have, write those down too!
The truth is there is no secret formula to inventing your ideal career match. Lifestyle, financial needs, and personal tastes change over time. Assessing where you are presently is crucial when shifting careers! After taking your personal inventory begin assessing your personal needs. What are your business goals? What are your financial requirements? What kind of work schedule will fit for you and your family? I found a very helpful career assessment resource available from K-State University here!
Don't Box Yourself In! Depending on your position and experience, talking to a career counselor may be very helpful when shifting. The goal of career counseling is to help individuals identify multiple career areas which reflect the person's values, interests, and ambitions.
Interesting Fact: Nearly half the careers that will exist in the year 2025 don't exist today. To prepare for the unknown is a process. It requires learning about yourself, what you are most passionate about and how that fits into the world we live in. This will likely change over time. And that big word globalization... is key in product and services exchange now and in the future. This is the "widening, deepening, and speeding up of worldwide interconnectedness.." Get inspired. Think Big.
Projected: The Top Careers of the Future
App developer
Computer systems analyst
Nurse practitioner
Physical therapist
Health services manager
Physician assistant
Dental hygienist
Market research analyst
Personal financial adviser
Speech language pathologist
& Kids Hair Salon Owners!



The Shear Madness Franchise Advantage!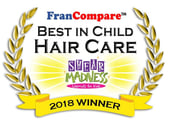 Shear Madness Franchising franchises Shear Madness Haircuts for Kids salons. We have worked with franchise stores in providing franchisee support (in order to encourage continual growth and business success), and have sometimes seen the unexpected happen! When it does, we help by identifying and helping with challengean help prevent these events as well. As many franchise owners may not have opened a business before, having someone who can advise them is a significant advantage of franchise ownership!
Are you interested in learning how YOU can join the Shear Madness Haircuts for Kids family and run your own successful small business? We are one of the fastest growing kids hair salons in the industry today! If you would like to learn more about this franchise opportunity or small business marketing, great marketing strategies, resources for small businesses, franchise success, how to grow your small business or how to become a successful owner of your own kids hair salon franchise business, please click below or call 1-888-98 GONE MAD!
Would you like to sign up for our Monthly newsletter? If so, click HERE!