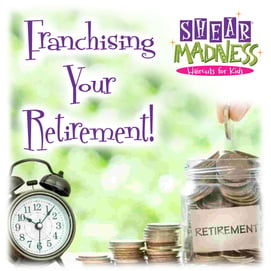 Many of you may never have seen this before, but the Social Security Administration used to send you in the mail what your monthly Social Security benefit would be at retirement (this info can now be accessed online on their website). What always stuck out to me was a statement on the front page, " Social security should not be your only source of retirement income, you will need to have other sources of income at retirement".
I was recently asked the following question on a social media forum that I was participating in: "Is a franchise a good way to create additional retirement income?" My answer is both "yes" and "no".
Yes - If you do your homework and you understand the time commitment that it's going to take to own and manage a business.
No - If you are looking for a totally passive income opportunity like a rental property. Most franchises will require you to have business skills and the ability to manage people.
Yes - Because most franchise's earn between 10 and 15%, well above current rates that banks and bonds are paying.
No - If you have a low tolerance for risk. There is no guarantee that if you buy a franchise you will be successful.
Creating retirement income comes down to diversifying your portfolio into as many income producing assets that you can find. Because of the return and the limited options in this low yield environment, a Franchise may be the perfect option for you.
Make a Positive Difference Today!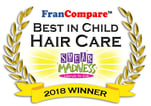 Shear Madness Franchising franchises Shear Madness Haircuts for Kids salons. We have worked with franchise stores in providing franchisee support (in order to encourage continual growth and business success), and have sometimes seen the unexpected happen! When it does, we help by identifying and helping with challenges that might arise for franchisees. Additionally, we work to present options that can help prevent these events as well. As many franchise owners may not have opened a business before, having someone who can advise them is a significant advantage of franchise ownership!
Are you interested in learning how YOU can join the Shear Madness Haircuts for Kids family and run your own successful small business? We are one of the fastest growing kids hair salons in the industry today! If you would like to learn more about this franchise opportunity or small business marketing, great marketing strategies, resources for small businesses, franchise success, how to grow your small business or how to become a successful owner of your own kids hair salon franchise business, please click below or call 1-888-98 GONE MAD
Would you like to sign up for our Monthly newsletter? If so, click HERE!