Thanksgiving at Shear Madness!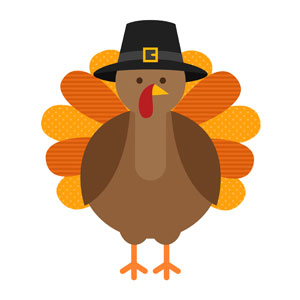 Thanksgiving: Don't forget that your local Shear Madness Haircuts for Kids will be closed on Thanksgiving Day (Thursday, Nov. 26). But we'll be back on Friday and ready for all your awesome haircutting needs - along with great toys, jewelry, hair products, madtastic accessories, parties, and much, much more! From all of your friends at Shear Madness Haircuts for Kids, we wish you a Happy Thanksgiving!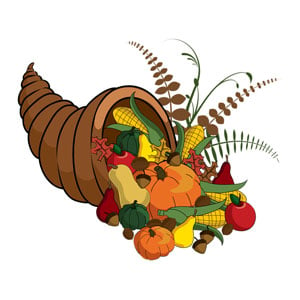 Special November Sales! For Thanksgiving, we've got some exciting sales sure to help get you in the holiday spirit! At participating locations, did you know that during the month of November, if you spend $50 in retail - you'll recieve 40% off a Toys for Tots donation? And don't forget that our Diva Day Makeover Package (which includes a Diva Day, Bowdacious jewelry item of your choice, and Photo Certificate) is now $29.95! Also, right now we have a pretty awesome 10% off select plush. Wow! And then with a gift certificate purchase of $35 or more, Shear Madness will donate a Toy to Toys for Tots!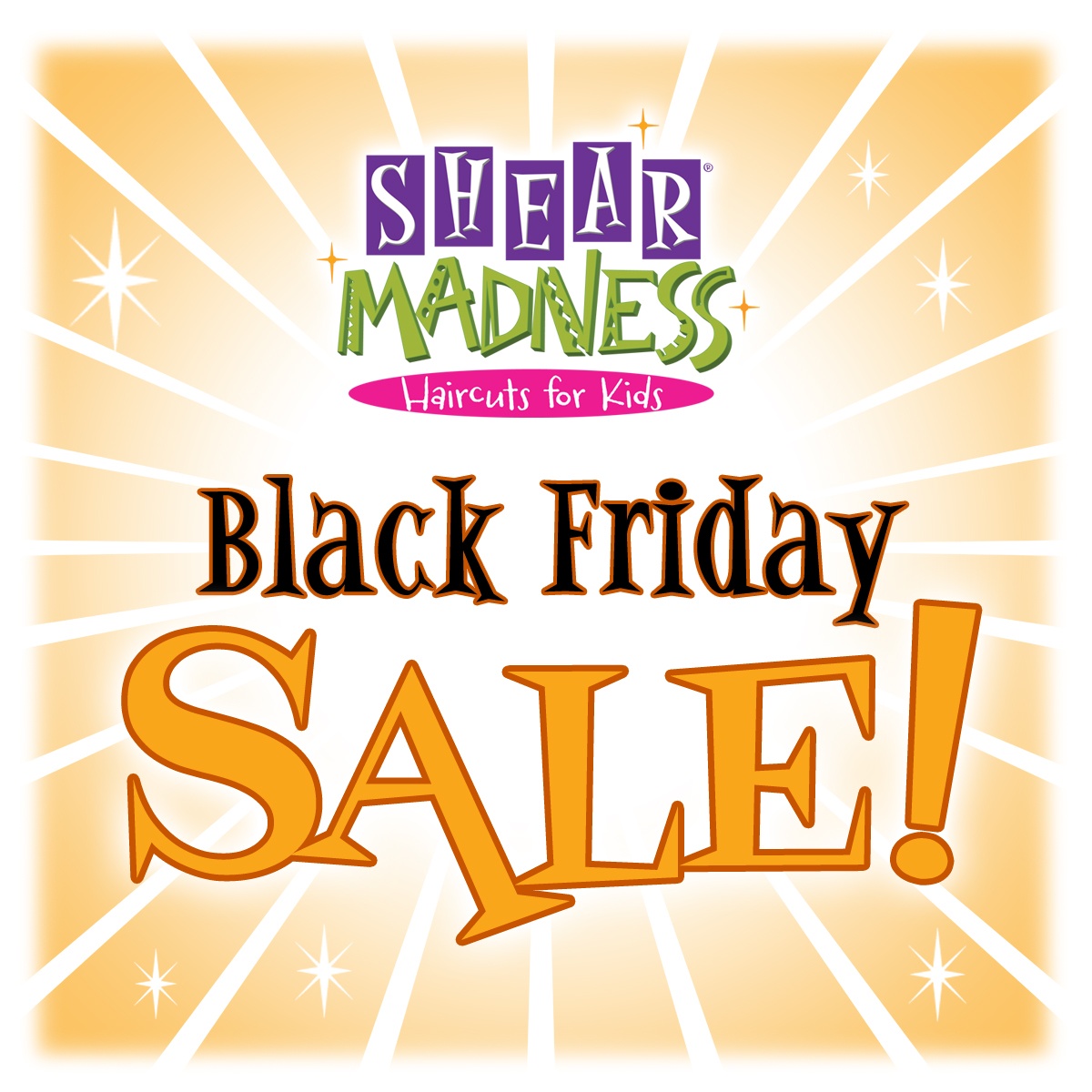 Black Friday Sales at Shear Madness! Don't miss out on some of the most awesome specials in town when the most fantastic shopping event of the year arrives at Shear Madness Haircuts for Kids! Be sure to keep an eye on that e-mail inbox as we will be sending you the details SOON on these special savings. Then, you'll want to be sure to come by on Black Friday to experience this fantastic sale - no camping necessary! Want more information? Click here for locations and contact info.
Shear Madness Franchising Opportunities!

Shear Madness is Growing! Are you or someone you know interested in opening a Shear Madness? Or maybe you have a few questions about what a franchise is, and what makes owning a Shear Madness Franchise so special? If so, check out the many helpful resources on our franchise website by clicking: Franchise Opportunities! And if you're interested in our other free resources for businesses, or would like to learn about becoming a successful owner of your own franchise business, see our blog or call 1-888-98 GONE MAD!
November News at Shear Madness!
Blogs and More on Social Media! At Shear Madness HQ, we've been busy creating informative articles on franchising and how to achieve business success. Interested? Check them out at our Franchise Blog. You'll also want to check out our growing Facebook page (with Free Haircut Friday Contests and more), as well as our favorite Shear Madness pins this month on Pinterest! Also don't miss the excitement on Instagram, Google+ & Twitter!


Great November Coupons: Thankgiving is a time for giving thanks, and with our great November Coupons designed to save you money - you might just find one more reason to be thankful! We've put together some great coupons to help you save a little bit when you're looking for ways to help your kids look and feel great. Head over to our coupon page for these awesome November savings!

Thanksgiving Kids Crafts!

Thanksgiving Crafts for Kids! Thanksgiving is a fun time to cozy up with a warm glass of apple cider, and work on some cool thanksgiving crafts with your children! So don't miss our Crafts for Kids section on Pinterest, and spend an hour or two with the kids making decorations for Thanksgiving! Learn how to draw a turkey, make a "I am thankful" decorative wreath and create cute pilgrims out of paper plates! Also see how to make some beautiful candle jars decorated with leaves, thanksgiving placemats and fun turkey cookies made from candy corn and chocolate candy!
At Shear Madness, Every Child Matters!