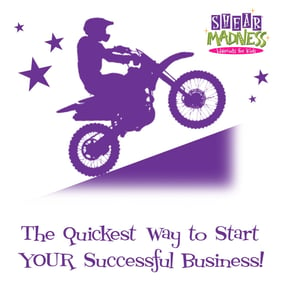 Of all the reasons to choose a franchise versus going it alone, ramp-up time is one of the most import. I get called from time to time and the conversation typically goes something like this, "Hey, I found you guys online. I have a GREAT children's salon and I really think you guys might be interested in buying it!" I will tell you from experience the two phrases, "great business" and "I want to sell it" don't really go together. Typically when I am presented with the numbers, there's one thing that stands out: the business took a long time to ramp-up, which caused the business owner to burn through a lot of his working capital. In a well run franchise system your ramp-up time should be greatly accelerated for the following reasons:
*
Build Out Assistance -
If the franchise that you are looking at is "turn-key", then all of your furniture, fixtures, supplies and architectural plans are provided. This allows you to get open sooner! And when you get open sooner you start to produce revenue faster, which allows your working capital to last longer.
*
Training -
Think about it, can you think of ANY job that doesn't take some training? Then why do potential business owners make the mistake of thinking they can open a business and run it on the fly without any knowledge of how it works? And one more thing...doesn't it make sense to drastically reduce your learning curve? If it does, then I would strongly consider a franchise vs going it alone.
*
Ongoing Support -
As a business scales it needs to be able to handle more and more volume without harming the customer service or experience. Being able to call your Franchisor for guidance with questions (like when to add additional staff and other important issues) when your business is growing is a big advantage of being part of a franchise system.
*
Marketing -
Almost always when you research on some of the reasons that businesses fail, you'll probably discover that ineffective marketing comes up in the top 5. A well run franchise should be able to tell you the most effective ways to get your customers through the door and get people talking about your business.
One of the biggest challenges that you will face in business is ramping it up quickly! When your business starts off strong and ramps up quickly, it will take a lot of the stress off of you as the owner and will allow you to scale the business. Because of the past experience and systems that are associated with a well run franchise, franchising offers a huge advantage over going it alone!
Our Experience, Your Success!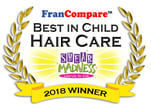 Shear Madness Franchising franchises Shear Madness Haircuts for Kids salons. We have worked with franchise stores in providing franchisee support (in order to encourage continual growth and business success), and have sometimes seen the unexpected happen! When it does, we help by identifying and helping with challenges that might arise for franchisees. Additionally, we work to present options that can help prevent these events as well. As many franchise owners may not have opened a business before, having someone who can advise them is a significant advantage of franchise ownership!
Are you interested in learning how YOU can join the Shear Madness Haircuts for Kids family and run your own successful small business? We are one of the fastest growing kids hair salons in the industry today! If you would like to learn more about this franchise opportunity or small business marketing, great marketing strategies, resources for small businesses, franchise success, how to grow your small business or how to become a successful owner of your own kids hair salon franchise business, please click below or call 1-888-98 GONE MAD!
Would you like to sign up for our Monthly newsletter? If so, click HERE!